SHOCKING! Tonto Dikeh reveals real reasons for changing her son's name
Today March 31st is Mothers day. Tonto who is estranged from her ex-husband, Olakunle Churchill, shared a photo of their son on her IG page and referred to her son as King Andre Dikeh.
A fan who noticed this asked her to stop humiliating her ex-husband and Tonto replied by lambasting the fan and revealing the reasons for the name change.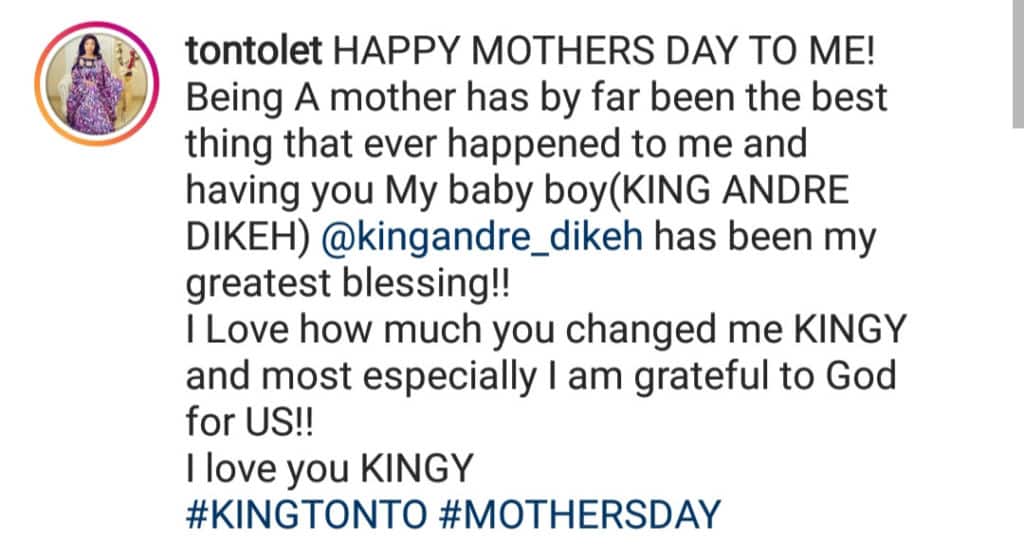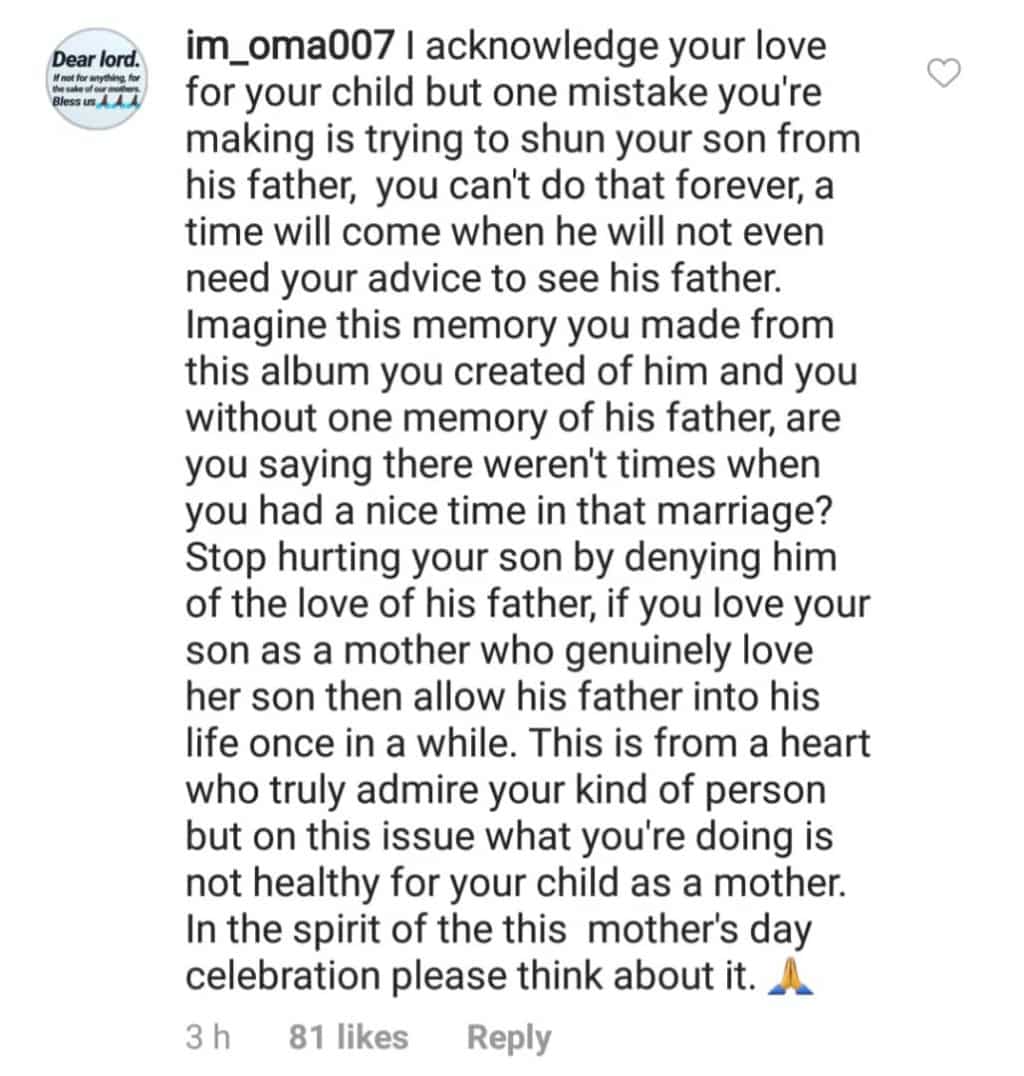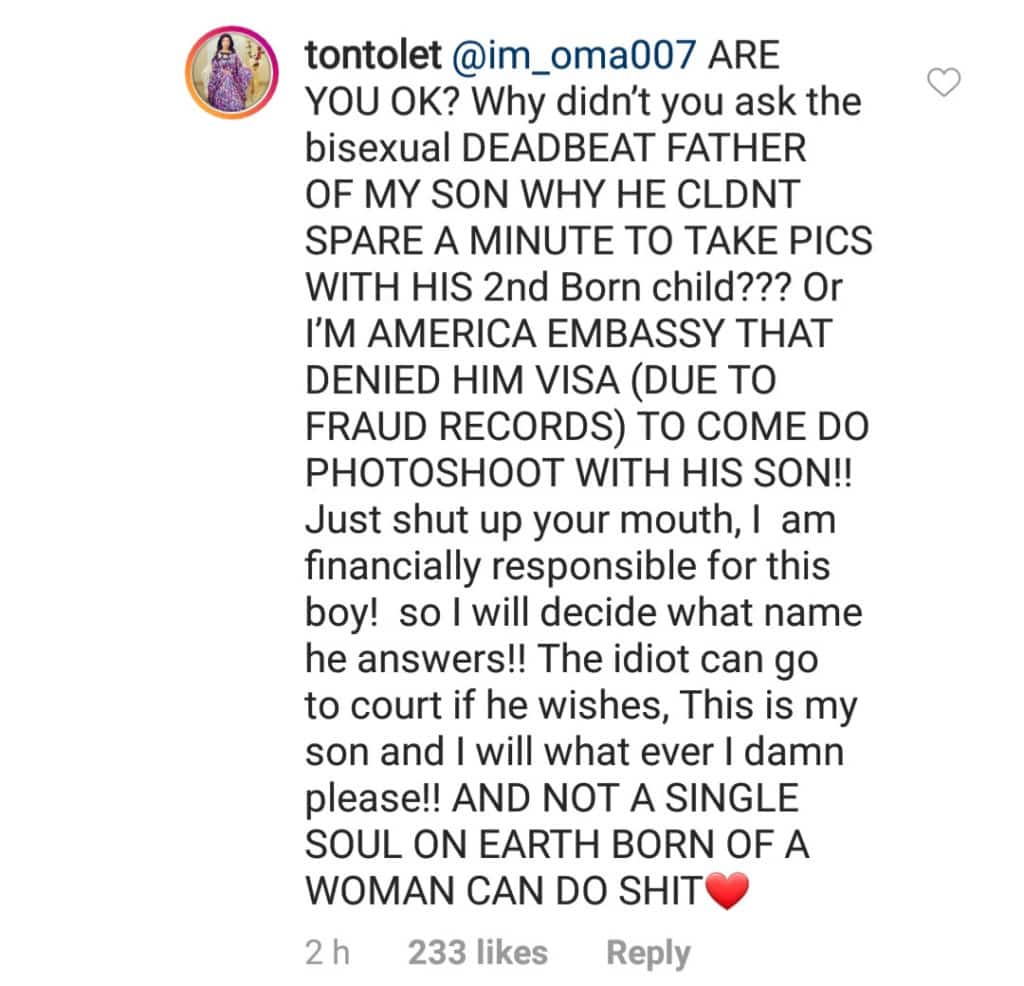 To Receive Latest Music, Video & News Updates , Add Us To Your WhatsApp: 08035927807; BBM Pin: D1C43241