Bisola Congratulates Thin Tall Tony On Welcoming 3rd Child With Wife (Photos)
Big Brother Naija finalist, Bisola has sent congratulatory message to her fellow reality star, Thin Tall Tony, who welcomed his third child recently.
It can be recalled that TTT was her boyfriend at the Big Brother Naija reality show house.
She shared a photo of the newborn below and celebrated Tony and his wife.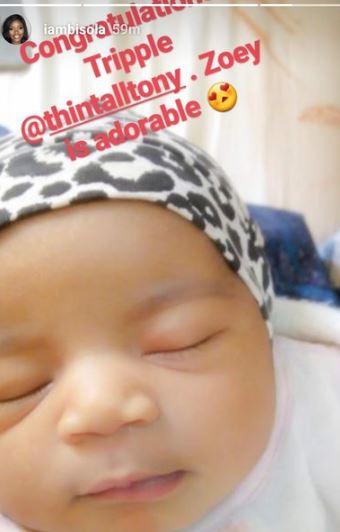 To Receive Latest Music, Video & News Updates , Add Us To Your WhatsApp: 08035927807; BBM Pin: D1C43241